Cala Gonone has not only sea, but alsol lo of wonderful natural places, enchanting views where you can climb and many archaeological sites that are very fascinating for the most passionate!
Sardinia is in fact full of places rich in history, which tell the story of this land from the prehistory of the nuraghi to the present day.
Sardinia is historically famous for its Nuragic culture, fortress houses dating back to prehistoric times. They are usually conical in shape and were built on high ground as defence garrisons; inside they have a single chamber.
Although nuragic complexes with intact nuragic towers are not to be found in our area, there are nevertheless nuragic villages where it is possible to understand how they were structured.
Here we have some places of archaeological interest within easy reach of the Biriola Eco Resort and all our apartments.
Nuraghe Mannu
Located along the descent of the hairpin bends connecting Dorgali to Cala Gonone, Nuraghe Mannu is a fairly well-preserved example of a Nuragic construction. The archaeological site dates back to the Bronze Age and consists of a nuraghe surrounded by several huts. The construction is not intact, but it gives a good idea of what the structure was like, and from there it is also possible to admire the wonderful view of the Gulf!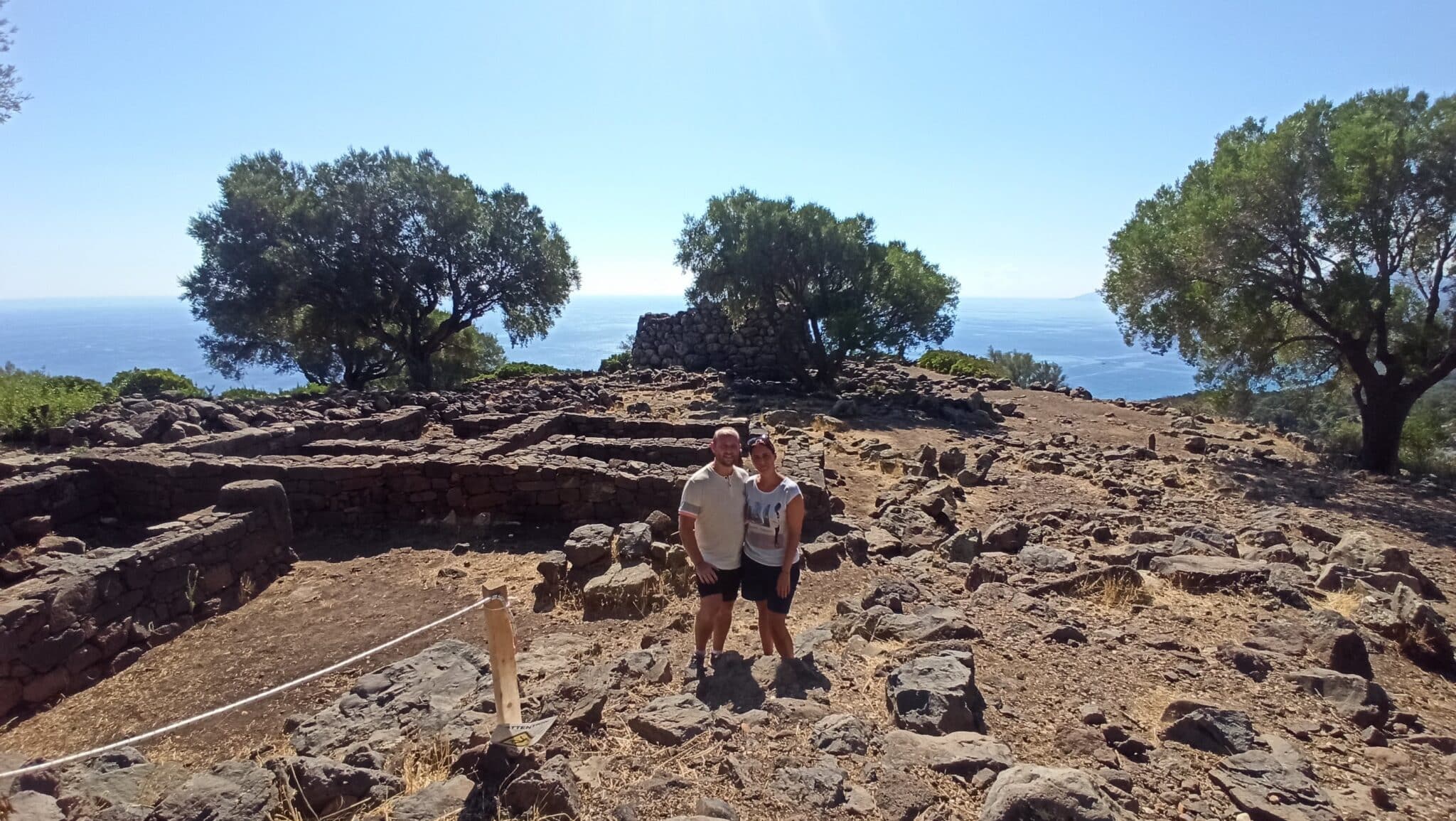 Tiscali
The nuragic village of Tiscali is located halfway between Dorgali and Oliena in the Lanaittu valley and is set in a wonderful natural setting that is also suitable for trekking routes.
Tiscali is very large and dates back to the post-Nuragic period, although dating is still in progress. In this village, although there are no entire Nuragic buildings, walls made of local limestone are still visible.
Serra Orrios
Another nuragic village located in the Dorgali area is Serra Orrios, one of the best preserved. It consists of a hundred or so simple huts or huts consisting of several rooms facing a single courtyard
The three sites: Nuraghe Mannu, Tiscali and Serra Orrios are managed by the Archaeological Museum of Dorgali , that you can consult for more information!
S'Ena e Thomes
Unlike the remains of nuragic villages seen, which had a defensive purpose, the Tomb of the Giants of S'ena e Thomes is an important funerary monument probably dating from between 1600 and 1300 B.C. and is one of the best preserved on the entire island. It is imposing, the exedra, or semicircle, is more than 10 metres wide and the main stone is more than three metres high.