Cala Gonone is the perfect place for a holiday of sport and relaxation, a popular destination for families with children and adventure travellers alike, but it is also the perfect destination for those travelling with their four-legged friend. In fact, there are numerous beaches that allow dogs in the company of their owners. In this article, we will explore the best dog-friendly beaches in and around Cala Gonone, so that you can enjoy an unforgettable holiday with your faithful furry companion.
Beaches in Cala Gonone
S'Abba Meica Beach
Situated after the first bend along the road leading to Cala Fuili beach, it can be easily reached on foot or by car.
Here, you and your dog can enjoy long walks on the beach and dive into the crystal-clear waters.
Beach along the Lungomare
Within the village of Cala Gonone, about halfway along the Lungomare Palmasera, is another beach accessible to dogs, characterised by its pink sandy shore and rocky seabed. You can easily find it on maps
It can be easily reached either on foot if you are staying in an apartment near the sea, or by car thanks to the numerous parking spaces along the seafront.
Beaches near Cala Gonone
You can also discover with your four-legged friend the beaches in the surroundings, many of which are in fact accessible to dogs.
Osala Beach
The stretch of sand of Osala beach is very long, covering almost the entire Marina di Orosei. It is a beach of fine sand, with a high seabed and crystal-clear water.
The stretch where you can serenely spend a few hours with your furry friend is the part in front of the river that gives the beach its name and is clearly visible when you arrive.
Here you can enjoy both the shade of the pine forest and the fresh water for swimming and a day of fun.
Biderosa
The protected oasis is located near the town of Orosei and is one of the best known stretches of coastline. There are five beaches and numerous activities you can do to get to know the protected fauna inside the oasis.
Dogs are also allowed here, albeit on a leash. The oasis itself recommends beaches 1 and 4 for spending a day in the company of your faithful four-legged friend.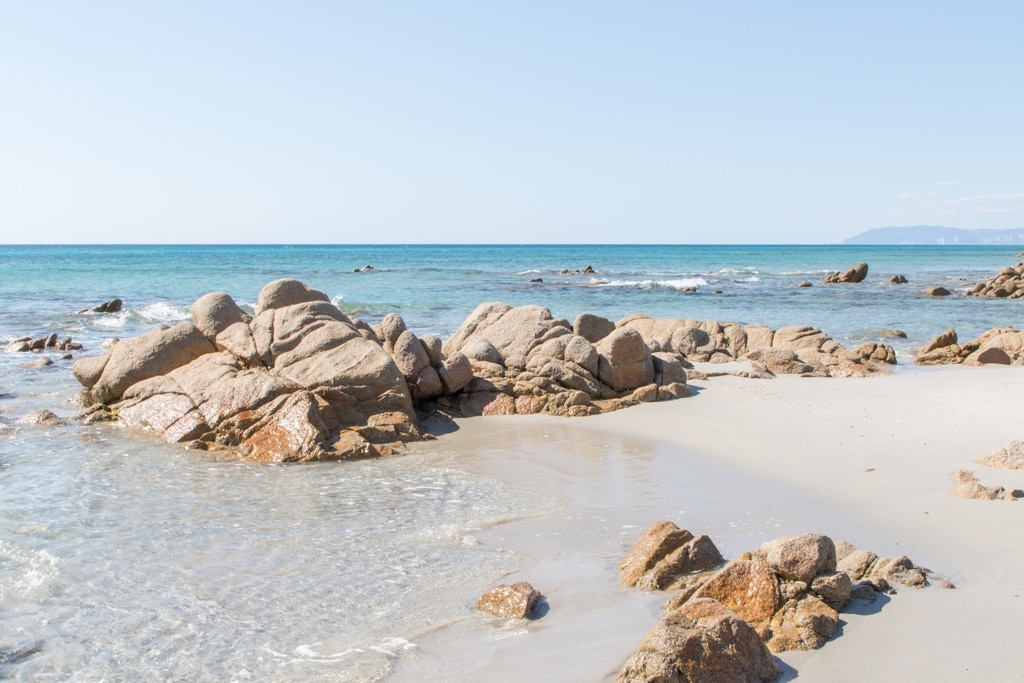 Cala Gonone thus proves to be a destination where everyone can find the perfect holiday for their needs. All our flats are also open to your four-legged friends, for any information you may need please contact us, we are always happy to do everything possible to make you feel at home!