If you love unspoilt, wild nature and want to immerse yourself in the waters of a natural oasis in complete silence, Sa Barva is for you; you will experience a unique, surreal day in complete relaxation.
'Sa Barva' is one of the paradisiacal places of the Dorgali hinterland, immersed in the beautiful Oddoene Valley.
Over the years, the erosive action of the rain and the river has created a series of small waterfalls, natural pools and small beaches, set against a backdrop of white limestone and lush vegetation; the scent of wild mint, myrtle and rosemary envelop the environment, making it a perfect Zen corner for those who love to rest and escape for a few hours from the usual routine.
A dynamic, paradise-like oasis where you can spend an alternative day at the beach.
The 'Su Balladorzu' area is the largest beach that has been formed and we recommend it for those who want to cool off in the beautiful waters of the Rio Frumeneddu.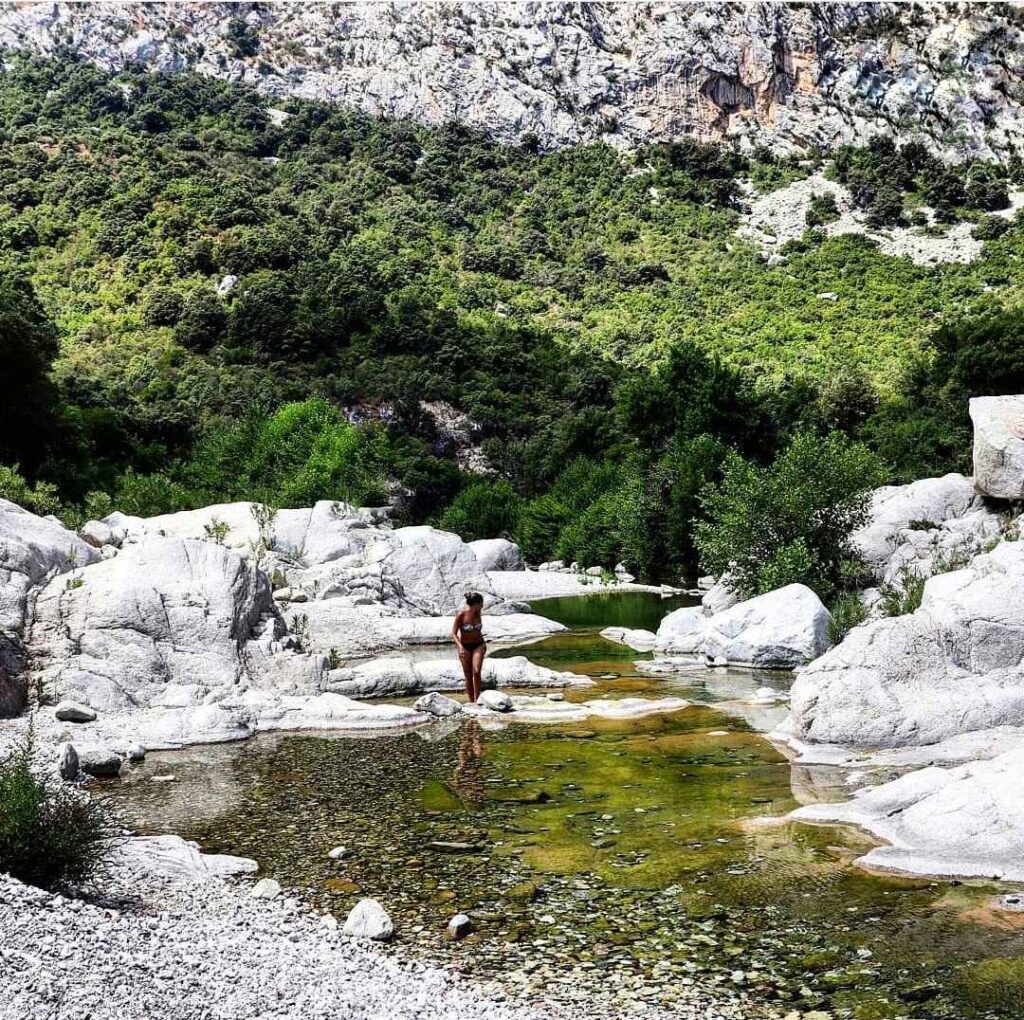 There is also a small area equipped with tables and benches where you can enjoy a snack or lunch in the shade of the holm oaks.
You can reach the oasis from Dorgali, following the signs for Valle di Oddoene.
Is possible to park your vehicle at the 'Sa Barva' refreshment point (guarded car park with charge).
'Sa Barva' is also the starting point for the excursion to Gorropu, the largest Canyon in Europe.
It is certainly the best choice for those who like to get away from the chaos of the port of Cala Gonone and the tourist destinations, to enjoy a relaxing day in contact with the nature of the Rio Frumeneddu.