Cala Gonone is considered by all domestic and foreign tourists to be the most active area of Sardinia.
Cala Gonone is the destination for those who really love any kind of sport.
Cala Gonone Climbing
Climbing is certainly the most famous sport for all the lovers of cliffs overhanging the sea, slabs, limestone rocks in this area you can reach on foot in many areas such as La Poltrona, Biddiriscottai, Flinstones, Budinetto, Fuili and many other cliffs less than 10 km away with more than 1000 routes from level 4 up to 9a just re-primed in marine stainless steel and titanium.
Cala Gonone Trekking
Trekking is the easiest and most enjoyable sport to reach all the beaches such as Cala Luna, Cala Goloritzè and Cala Sisine.
In addition to the various beaches we provide tours with specialised guides to the Gorroppu canyon, the Nuragic village of Tiscali and the Gennargentu peak.
Every day we have different tours suitable for all ages and levels. Trekking clothing can also be purchased locally. Get in touch for more information about our trekking tours.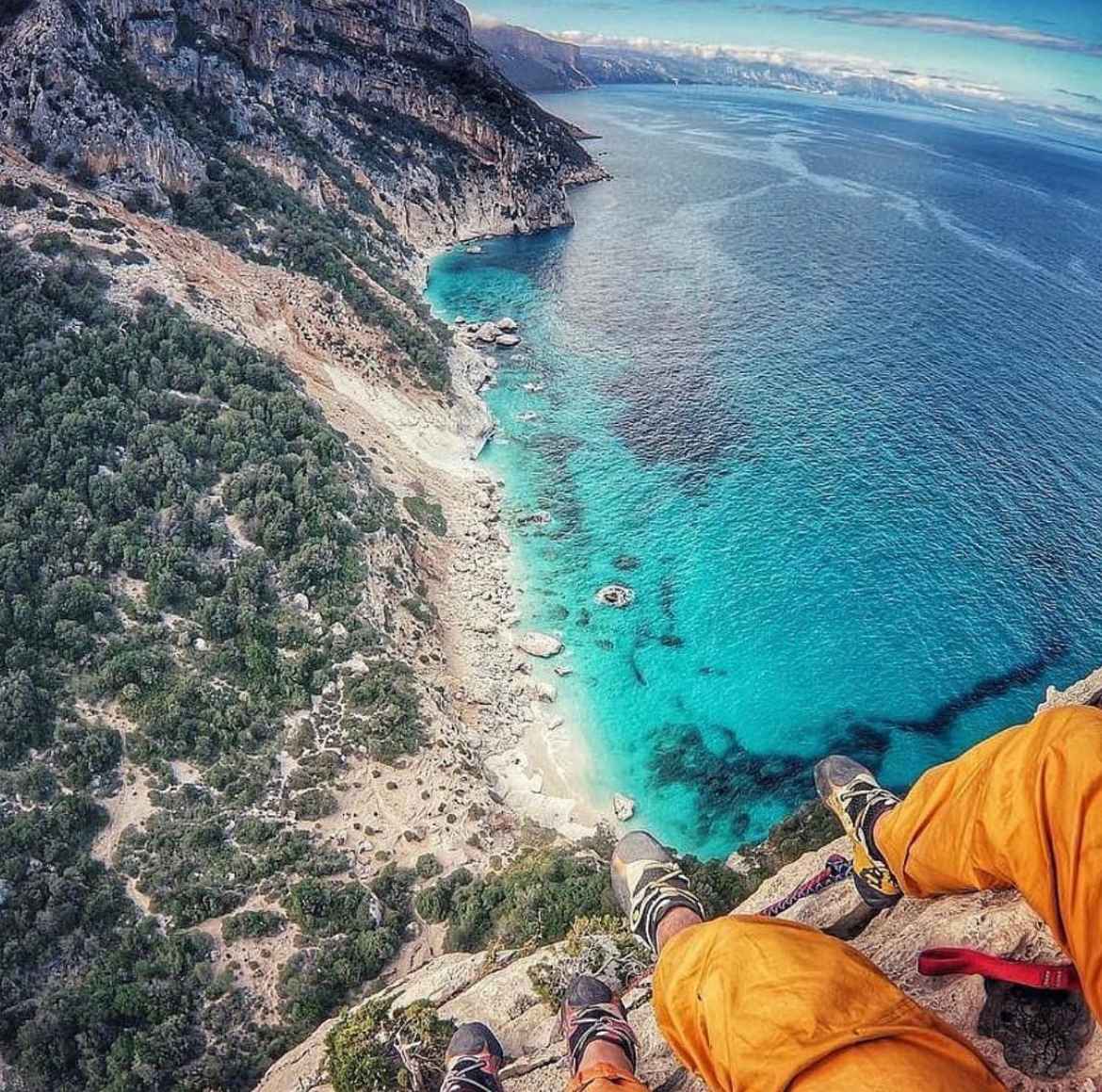 Biking
Biking is another fabulous sport for exploring the coastline via off-roads trails running north-south and paved routes such as the SS125 leading to Sardinia's highest point 'Punta La Marmora' at the southern end of Costa Rei for the real PRO.
In addition to road bikes, there is also the possibility to rent mountain bikes and electric bikes and take tours of the area visiting nuraghi, beaches, mountains with ease and with the help of the battery.
A great solution for those who want to visit Cala Gonone with their own legs if they want to have a good time.
Cala Gonone Kayak, SUP and diving
Kayaking is a great way to see the coastline and enter all the caves without being terrified of touching the boat's engine and seeing it differently from the classic boats.
Normal and electric mountain bikes, it is possible to do a day tour of Cala Gonone's sea and mountains and also to see the famous Nuraghi a few kilometres from the village.
SUP, which stands for Stand Up Paddle, or as I've also heard it called oar surfing, is definitely the sport of the summer and has been for several years now.
In fact, in summer more and more people get into water sports and among all the Sup is undoubtedly the one that best combines fun, training and ease of learning.
In Cala Gonone, using a SUP means not only exercising but also visiting all the caves and seeing the coast in a different way without having the fear of approaching the cliffs, caves rich in concretions, stalagmites, stalactites and all the marine fauna without disturbing it and enjoying the fabulous Sardinian crystal clear water from above.
Diving is considered the richest area for caves, with more than 5 diving centers there is a wide choice of levels and ways to work.
There are two very well known wrecks for the diving world, the first in front of Cala Luna called Nasello – 45 metres long and 7 meters wide – located at a depth of 33 meters; and the second in front of the beach of Su Barone Orosei is called KT12 German warship both attacked and sunk by the submarine Safari in the Second World War.
Both wrecks are rich in history, the second one you can still see artifacts such as tea cups, pieces of German soldiers' femurs and even cannons aimed to defend themselves from the British enemy.